Slide 1
GRD LAWN & GARDEN SPRINKLERS INC.
A well-manicured property is one to be proud of. Whether it's installing an irrigation system, garden lighting or yard maintenance, let us take care of your exterior needs.
Slide 2
HAVE A LAWN YOUR NEIGHBOURS WILL ENVY
Excellent lawn care and professional sprinkler system installation...
Call us today for a free estimate!
Slide 3
Enhance your curb appeal with accent lighting!
Call us today for a free estimate!
Slide 4
A BEAUTIFUL LAWN DOESN'T HAPPEN ON IT'S OWN
If your schedule gets in the way, we help you keep your property looking its best with our seasonal maintenance programs.
Call us today for a free estimate!
Welcome to GRD Lawn & Garden Sprinklers
For All of Your Lawn & Garden Needs
Providing customer service in a reliable and professional manner is a priority held in our highest regard. It is our goal as a company to provide quality service with a commitment to detail and satisfaction. Transforming a dry, patchy, dull lawn into a lush, brilliantly green paradise, is something in which we take great pride, and we will strive for perfection in every lawn we service. Get in touch with us today for a free estimate on how we can turn your space into the envy of your street.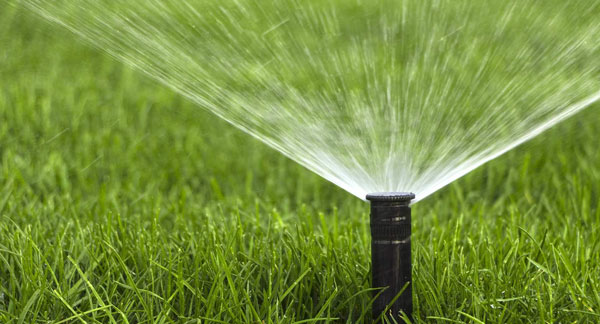 It's time to throw away the hose! You can effortlessly maintain a healthy green lawn with this self-managing system. Save time and money by installing sprinklers that are designed to use less water and timed to start at the most optimal time of the day, creating pristine results.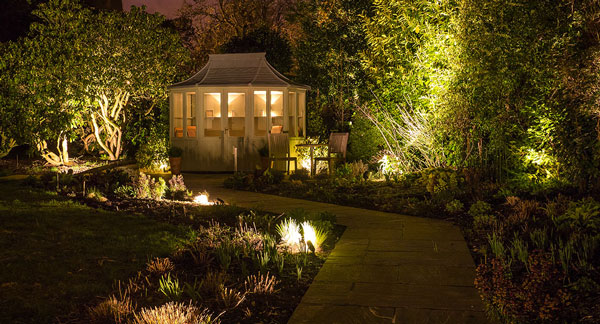 Carefully positioned garden lighting can make any ordinary landscape come to life.  Transform your outdoor space into a sanctuary of peace and beauty with endless lighting possibilities.  Whether you are quietly enjoying a warm summer's night, or hosting memorable gatherings, add a little magic to your evening with beautiful garden lights.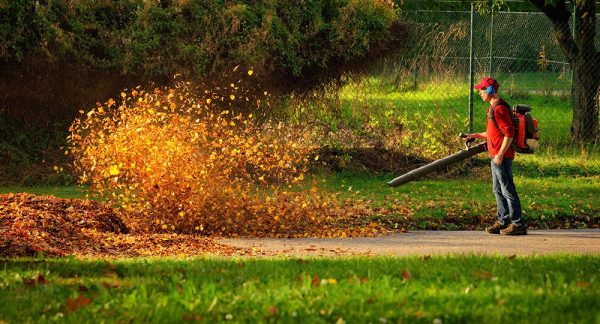 A well maintained lawn complements any home.  There are four beautiful seasons in which the exterior of your home requires specific attention. Take some time to stop and smell your roses while we look after all of your property's needs.
Testimonials
This is why we do what we do…
Thanks Gary. We are so happy that you have been able to provide us the much needed services in our garden centre. Your installation of over 600 drip tubes and reworking our watering system has saved us so much time and money, and made our plants happy. Your service has been outstanding and quality of the work speaks for itself. Thanks again.
Terry Schwartzentruber, Canadian Tire Store - St. Clair Ave West
GRD Lawn & Garden was a complete pleasure to deal with. This is my second time using him on two different homes. Accurate quotation describing all services, professional from the introduction to the install. We were impressed with his knowledge and passion for what a golf green lawn should look like, the maintenance and care that is involved, and even provided some recommendations I can do myself. He arrived on time, finished in a timely fashion and the install was seamless! Once the landscaping was complete, so was our lawn! We are very satisfied with the service and the very reasonable pricing. Would highly recommend.
Gary Davidson at GRD Lawn and Garden Sprinklers installed an irrigation system in our garden centre last year. He brought forth solutions for our watering needs to increase productivity and reduce waste. I found him to be very professional and prompt. We had a tight timeline to be ready, and he was able to accommodate. This year we plan to increase our watering system again. The return on investment is almost immediate. I would highly recommend this service as this was our most significant improvement in our garden centre this year, saving us thousands of dollars in lost plants.
R. Irwin - General Manager, Canadian Tire Store Toronto
We are absolutely delighted with our new lighting. GRD's strategic and elegant design and installation of lighting for our backyard pathways has dramatically expanded the ways that we can enjoy this outdoor space. GRD designed a lighting plan for us that focused on creating and highlighting areas of interest while making sure that our pathways were safe and well-lit at night. They also met the challenge of keeping the lighting discreet so as not to disturb wildlife and foliage in our ravine setting. Words can't say enough about how quickly and efficiently GRD was able to transform our backyard into a warm and inviting outdoor space.
Gary is reliable, honest, and really good at what he does. I've referred him to a few real estate buyer and seller clients and have always had great feedback re his service and attitude. Thanks for always taking care of my clients Gary!
With a desire to increase our live goods business, while still being able to control our wages and expenses, we reached out to Gary at GRD to customize our garden centre irrigation system. His professional approach and expertise allowed us to install a fully function.
Scott Morash - General Manager, Canadian Tire Meadowvale